This post has already been read 326 times!
I Stand with the Police, first. A look at the factors involved in the debate over police shootings and the recent outrageous killing of police officers
By Ray Hanania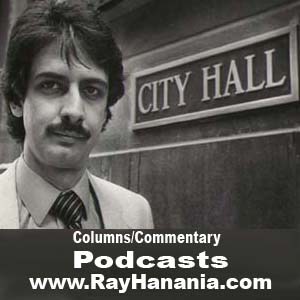 July 14, 2016. I stand with the Police because the majority of Police officers are professionals who put their lives on the line everyday and night to protect us from criminals.
But I also know that among the thousands of police in America, some have acted disgracefully and many have taken innocent lives.
The answer isn't to turn this into an issue of racism, as some have done on both sides of the debate. It's to acknowledge all of the ugly facts that have turned this country upside down resulting in the murder of five Dallas Police officers by an Afghan war veteran.
And the answer isn't to refuse to acknowledge that some cops don't deserve to be cops and they should be prosecuted for murder and crime. Police can be criminals, too, and that is even worse than a normal criminal.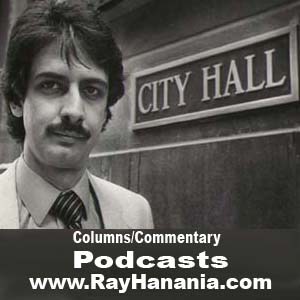 The recent murder of Alton Sterling in Baton Rouge by police is just the most recent example of two suspects killed by cops. Sterling was tackled to the ground and shot to death point blank by two cops.
The other is Philando Castile, who was also shot and killed in suburban St. Paul, Minnesota after he was pulled over for a broken taillight and was reaching for his wallet at the officer's direction.
Officers in both cases should be jailed and charged with murdering innocent men.
The wrong thing to do is for police around the country to stand by criminals in Blue just because they wear a police uniform. These officers and many more have disgraced the uniform and thrown this country into disarray.
We know what the real problem is with the police. It starts with the unions, like the FOP in Chicago. They fight for benefits and to block any punishment for any officer regardless of the circumstances of the killings. And the news media is to blame for fanning the flames of hate to sell newspapers.
There is no doubt the majority of police are good, and act professionally often in extremely difficult circumstances. But far too many are poorly trained and don't deserve to be in uniform at all. THAT is the fault of Unions and the fault of police colleagues who refuse to expose those who don't belong in uniform and who engage in criminal behavior.
A perfect example is Drew Peterson, the Bolingbrook Police officer accused of murdering two wives, but was protected by his police colleagues for years in the face of suspicious circumstances that should have been fully investigated.
I also condemn parents of street gang members who live in denial and are unaccountable for their children, until they end up dead. I have never heard the parents of a street gang member acknowledge that THEY failed their child.
Police Officer Jason Van Dyke deserves to be prosecuted for using excessive deadly force in confronting Laquan McDonald. And there is no doubt in my mind that Chicago Police deleted videos and audio to protect Van Dyke, "one of their own."
Click to listen to the Column Commentary Podcast
But McDonald was no angel. What was he doing walking the street at night with a weapon? Where were his parents BEFORE he placed himself in a situation where he posed a clear and present danger to the public? The media outlined a history of problems from drugs to gang activities.
Why were five police officers killed in Dallas, Texas?
They were killed because parents and relatives of street gang members refuse to take responsibility for their children until it is too late. The parents should be held accountable and prosecuted, too.
They were killed because Police refuse to acknowledge the racism and criminal behavior in their own ranks.
They were killed because many Black activists put politics before justice and refuse to acknowledge some of the victims brought it on themselves. By not acknowledging suspects that are street gang members, they are painting all victims as street gang members, and we know that is not true.
They were killed because everybody let them down by turning away from truth with racism and politics. Everybody refused to acknowledge some police are bad and some teenagers are criminals.
(Ray Hanania is an award winning former Chicago City Hall reporter and political columnist. Email him at[email protected].)

Ray Hanania is senior blogger for the Illinois News Network news site. He is an award winning former Chicago City Hall political reporter and columnist who covered the beat from 1976 through 1992 (From Mayor Daley to Mayor Daley). And, Hanania is a stubborn and loud critic of the biased mainstream American news media.

Hanania covered Chicago political beats including Chicago City Hall while at the Daily Southtown Newspapers (1976-1985) and later for the Chicago Sun-Times (1985-1992). He published The Villager Community Newspapers covering 12 Southwest suburban regions (1993-1997). Hanania also hosted live political news radio talkshows on WLS AM (1980 - 1991), and also on WBBM FM, WLUP FM, WSBC AM in Chicago, and WNZK AM in Detroit.

The recipient of four (4) Chicago Headline Club "Peter Lisagor Awards" for Column writing. In November 2006, Hanania was named "Best Ethnic American Columnist" by the New American Media;In 2009, he received the prestigious Sigma Delta Chi Award for Writing from the Society of Professional Journalists. Hananiaalso received two (2) Chicago Stick-o-Type awards from the Chicago Newspaper Guild, and in 1990 was nominated by the Chicago Sun-Times for a Pulitzer Prize for his four-part series on the Palestinian Intifada.

Latest posts by RayHananiaINN (see all)