This post has already been read 1034 times!
Trendle batted .528 with 24 runs and 33 RBI's
By Steve Neuhaus @neuhaus_ilnews
De La Salle Institute in Chicago's Bridgeport neighborhood salutes student-athlete Ashley Trendle who was chosen to the 2016 All-Girls Catholic Athletic Conference Softball Team. Trendle, a senior catcher, appeared in all 27 games for the Meteors this season. She batted .528 with 24 runs and 33 RBI to go along with 13 doubles, four triples and seven home runs. Trendle also added an on-base percentage of .751 and was 19-of-20 in stolen bases. Trendle will continue her softball career at the College of Saint Mary in Omaha, Neb.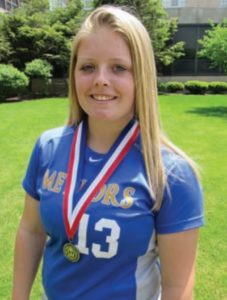 Steve Neuhaus is a veteran news, sports and community event photographer and videographer shooting live stream. He can be reached by email at
[email protected]

Latest posts by Steve Neuhaus (see all)