The scandal is done, but what happened to the figures when the dust settled?
Everybody loves a good scandal, especially when politics are involved. Watching powerful people cut to their knees for doing what we all thought they were doing makes us feel better for being honest Americans.
But what happens after the cameras go away and the scandal shuffles off to history? We take a look at the recent scandal-ridden politicians and find out where they are today.
First Lady, Senator, Secretary of State Hillary Clinton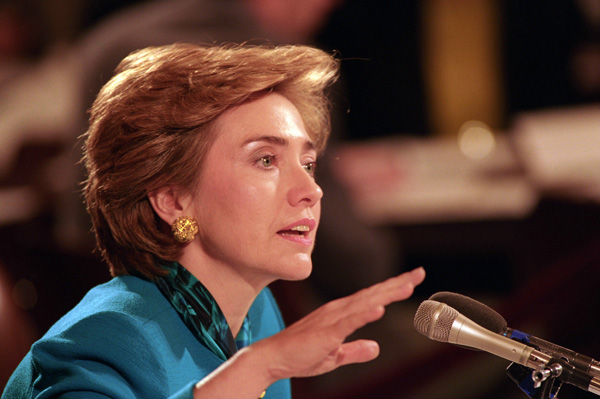 Hillary Clinton has been a part of the American Politics for over 20 years. She first exploded on the scene in late 1991 as the wife of then-Arkansas Gov. Bill Clinton during his campaign for the Democratic nomination for president. It wasn't long into her life as First Lady that Clinton's name became synonymous with scandals.
First was Travelgate, when the Clintons fired several employees in the travel office and replaced them with friends from Arkansas. Then there was Filegate, involving improper access to FBI documents. There was also investigation into her cattle investments, turning $1,000 to $100,000 in just a few months.
And let's not forget Whitewater, which involved convictions of close friends and even the death of deputy White House Counsel Vince Foster. While most of it surrounded Hillary's husband, she was implicated in each of the scandals for her own deeds.
In the end, Clinton was able to escape the mud slung at her and run for the U.S. Senate in New York, where she easily became the first First Lady to be elected to office. She held onto that seat until her failed run for president in 2008, where she landed the consolation prize of Secretary of State.

Justin Shimko is an award-winning writer and political analyst. He began as a reporter in his college days at the University of Oklahoma, writing for The Oklahoma Daily (rated as one of the best collegiate newspapers in the nation) and The Oklahoman, the statewide newspaper, winning awards from the CSPA and the Society of Professional Journalists. He later moved on to research and writing work for a number of political campaigns. His email is
[email protected]

Latest posts by Justin Shimko (see all)